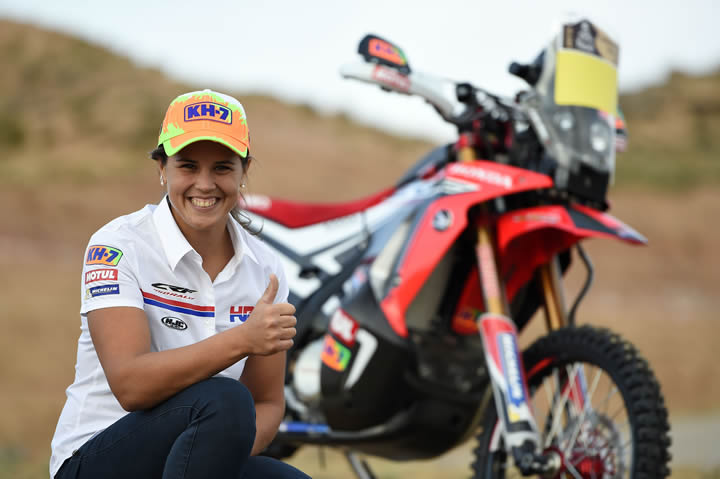 LEFT TRIAL AFTER 13 WORLD CHAMPION TITLES
Being the undisputed queen of female trial decides to focus in Enduro and Rally Dakar. This gives her the chance to reach her third world Enduro championship and fourth Dakar Female Trophy. Laia. Participates in Morocco and Merzouga Rally as HRC official rider getting brilliant results in both races, and finishing in the first place in one stage of Merzouga.
In motor racing, together with Francesc Gutiérrez, became the first team in Spain to overcome a 24 hours race.